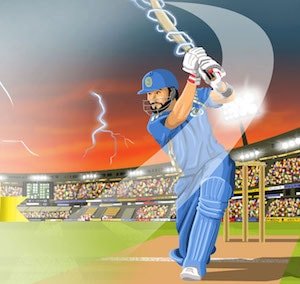 Take your bat and ball with you – it's time to play cricket premier league tournament. CPL tournament is an HTML5 game is for all cricket lovers with great graphics and deep sound effects.
Choose your team and begin playing. You can play 2, 5 or 10 overs. Simply tap on the screen to take a shot. You have to win 4 matches to reach the quarterfinal.
In every match game, there is a specific number of balls you need to chase to proceed to the next level.
What are you waiting for? Start hitting the big sixes! Tap on screen to hit the shot